What is Conch?
Conch is a different type of mollusk which is generally seen throughout the water of the Bahamas. The pronunciation of the conch is "Konk". This tropical marine mollusk is known for its colorful and detailed shell. There are various types of conch. But the most popular one is queen conch. And this one is pretty common in the Bahamas region.
What Does Conch Look Like?
Conch is a sea snail which has a very soft body along with spiral shaped shell. The interior side is more beautiful than the exterior. It has got a glossy pink color. In some conchs the interior part of the shell is orange in color.
What Do Conchs Eat?
These sea snails love to eat sea grass and algae. Conchs also eat dead material. This is how they play a significant role to keep a sustainable ecosystem in the sea. A conch can grow over a foot and live up to 40 years.
Fun Facts Of Conch:
Conchs are found in the Caribbean island, the Bahamas and Bermuda.
In the reproductive season, female conch copulates with a male conch. As a result the female one lay hundreds and thousands of eggs.
With the age the shell of conch becomes thicker and larger.
During the first year of life, conch spends their day as a nocturnal animal. They live under the sand during the day but come out at night to feed themselves.
A law was enacted in 1980 to stop hunting queen conchs in Florida.
Conchs can produce natural pearls.
What Does a Conch Taste Like?
Conch tastes like fresh clams. It is slightly chewy. Some people think that it tastes like fish. But they are wrong. The taste is also depending on the fact that which method or process you are following to cook the conches. The taste of the conchs vary depending on the art of cooking style.
Is It Healthy to Eat Raw Conchs?
In Bahamas, the meat of conches is eaten raw in salads. This salad is a traditional food out there. So, there is no precaution of caution while eating raw conchs. But, raw meat of conchs should be avoided during pregnancy.
Is Conch Nutritious?
Yes, it is full of protein. In 100 grams of conchs, 26.3 grams are protein. It is rich in Magnesium and Vitamin B12 as well. There are hardly some foods, in which you will get the presence of Vitamin B12. From that point of view, Conchs are very much nutritious.
Health Benefits of Conch:
It is rich in protein. Astonishingly, Conch contains more protein than meat or any other seafood.
Conchs are rich in folate. Folate plays a significant role on human body. It helps to prevent any type of defect of human organ.
It is rich in Vitamin E. that's why it is safe to say that conchs are good for heart disease and cancer.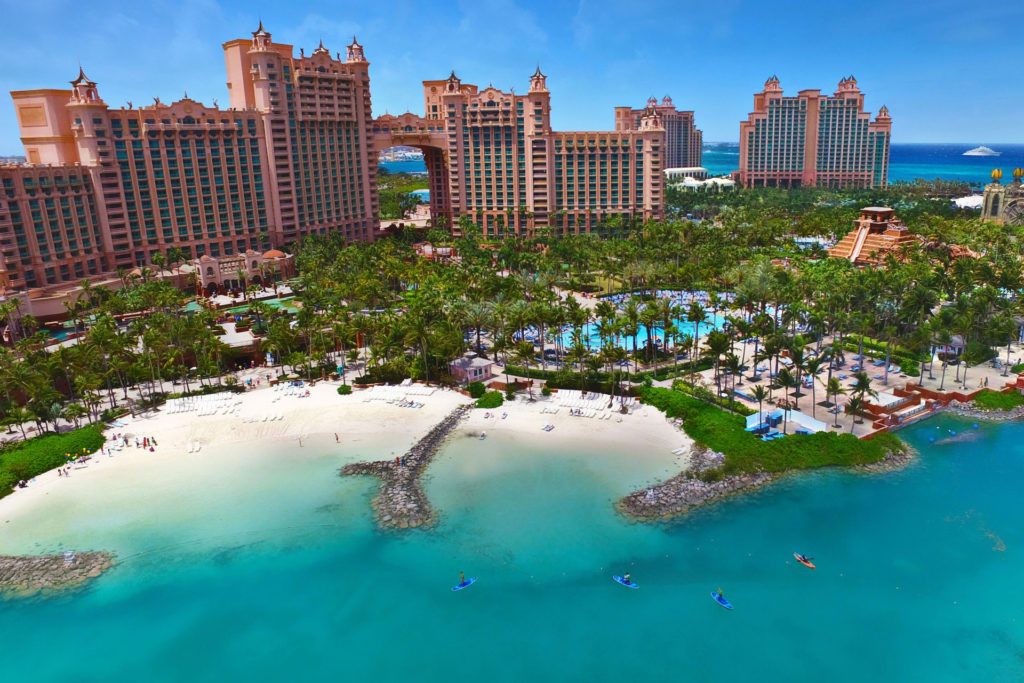 Interested in Visiting the Bahamas. Learn more by reading more Blogs.
Baggy Rocks is your one stop for all Tourism Related Business in Nassau, Bahamas. Here you can Book Your Airport Transfers, Transportation, Tours, Wedding Photographers and More. We also offer Transportation to Atlantis Bahamas as well! Five Star Ratings for Outstanding Service and Ranked #1 on Google for Nassau Bahamas Transportation and Tours in 2018 & 2019.
Want to explore Nassau Bahamas but short on time !? No worries! You can visit the island and take a customized Mini Island tour! Transportation is also provided ! Baggy Rocks is Nassau #1 Customer Rated Transportation Company via Google!
.
.
We provide Tours, Excursions, Snorkeling, Transportation, Photography and much more!
Book with Confidence on our website! Availability this week 🇧🇸